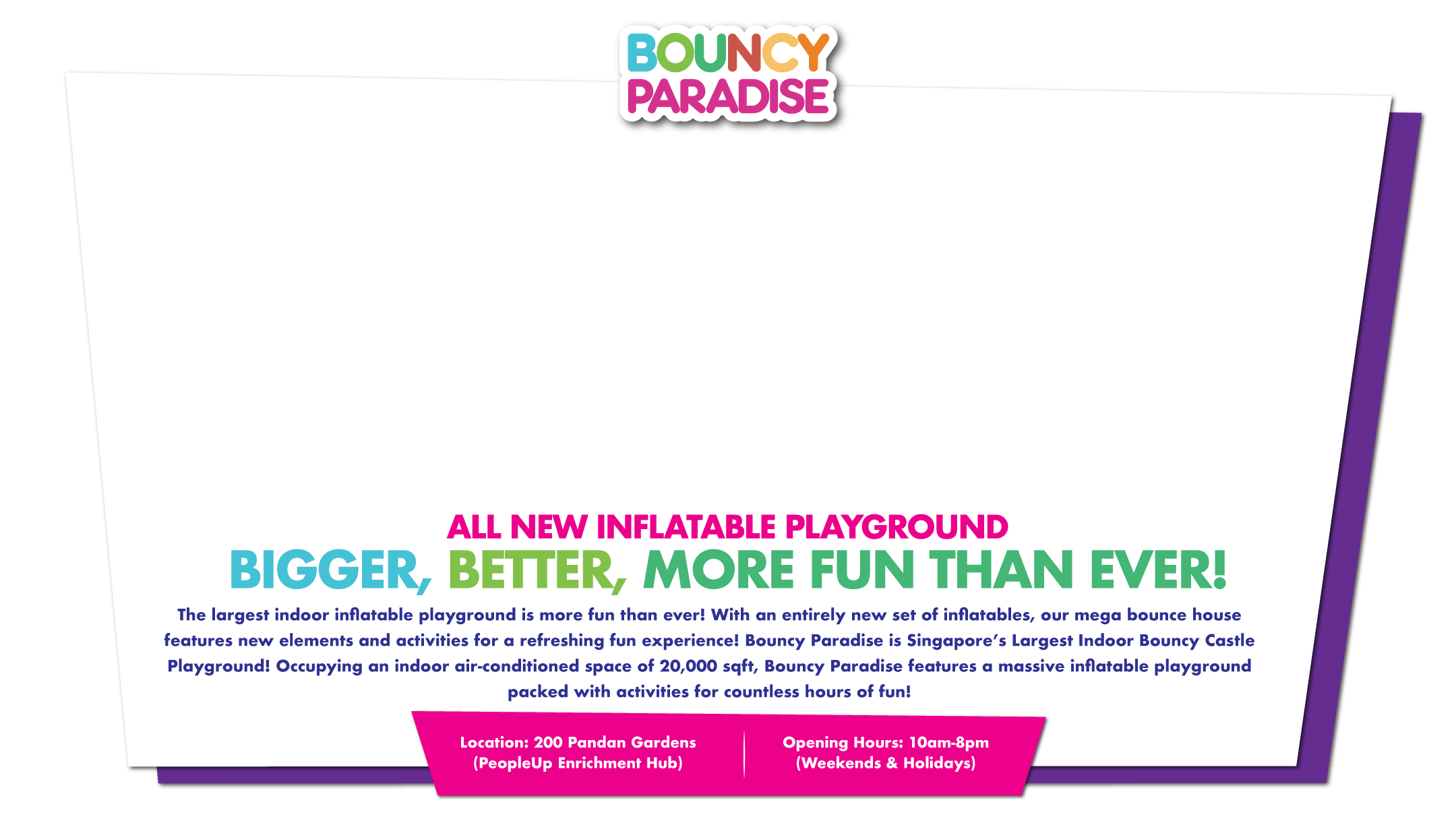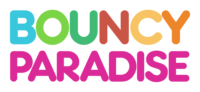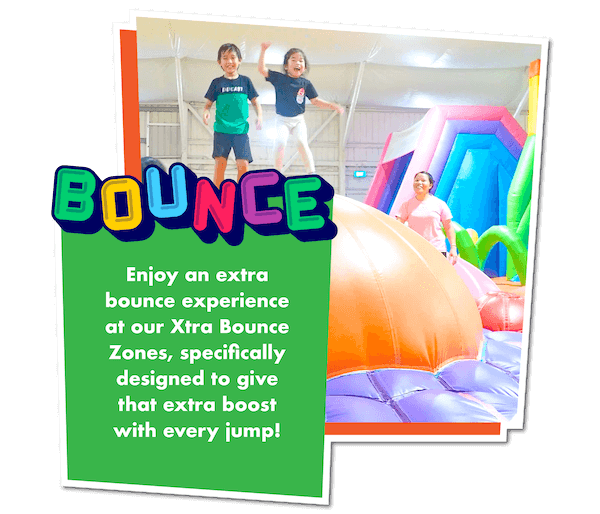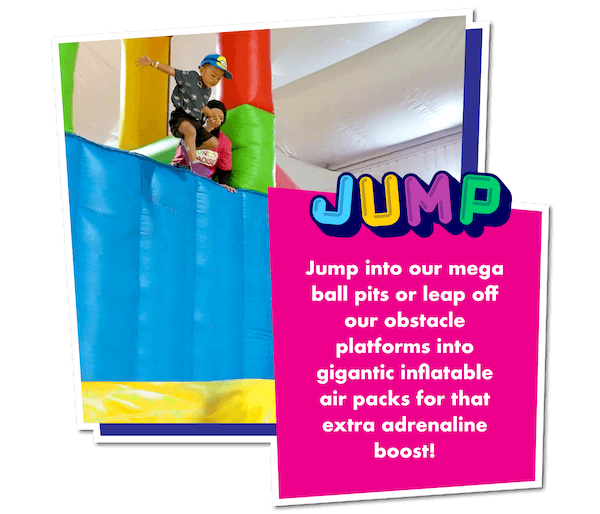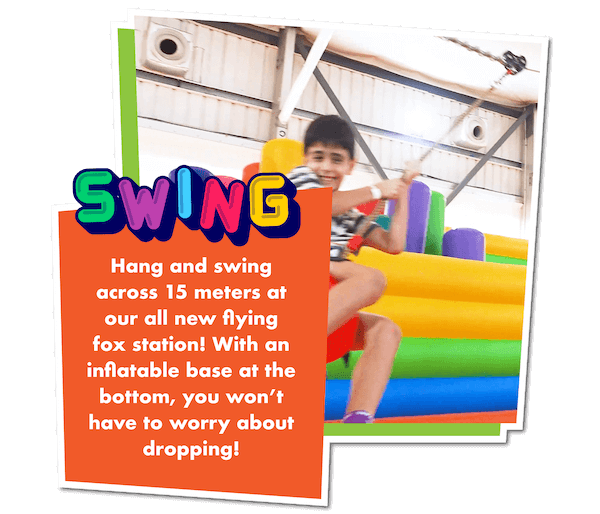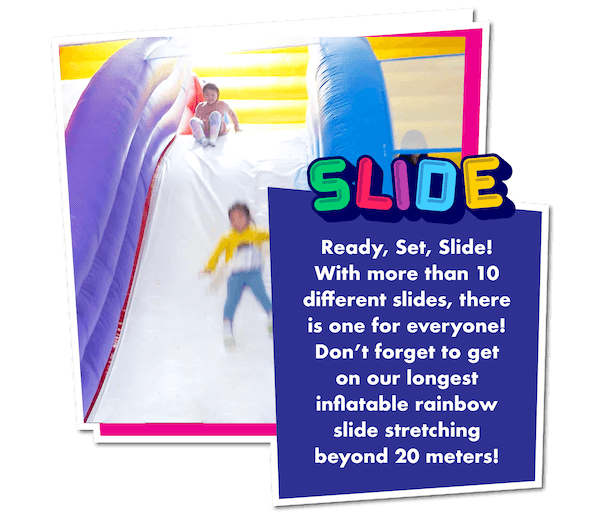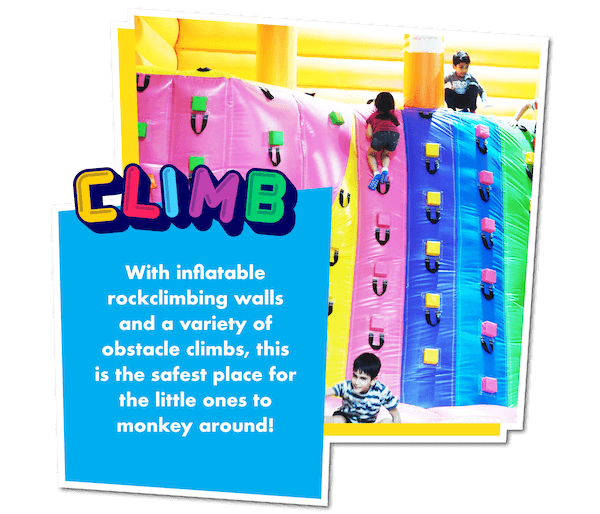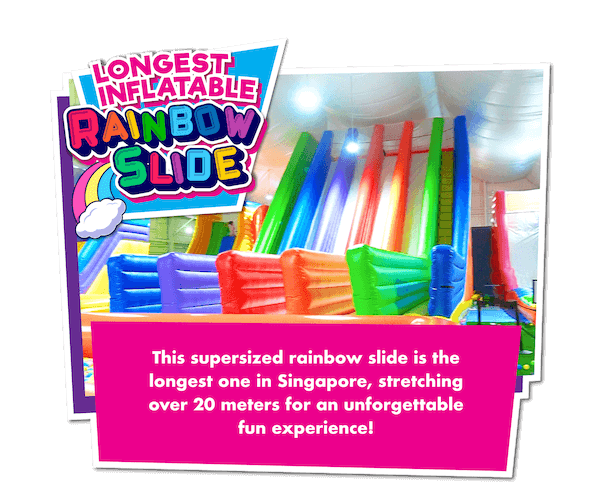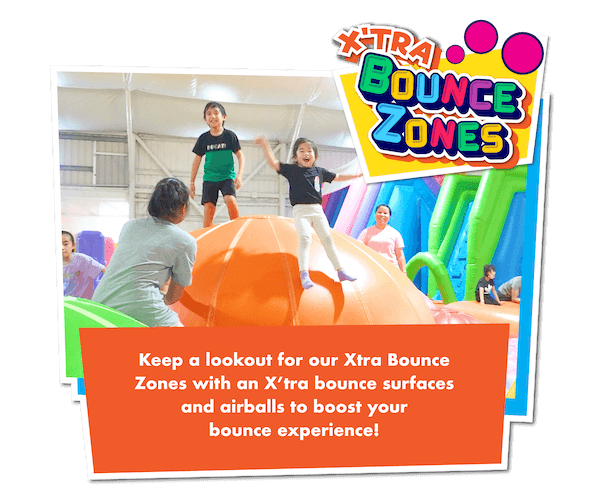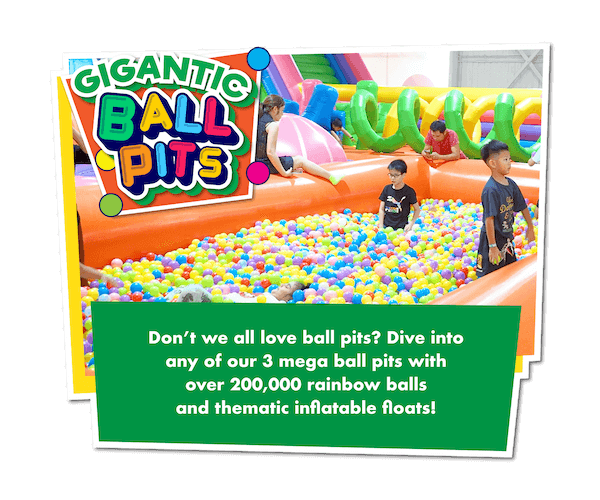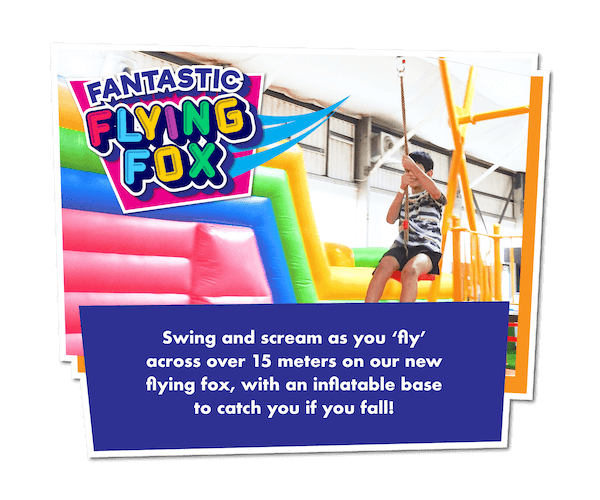 Jump and duck as the minesweeper sends you falling! Will you be the last to remain standing?

Jump into 3 gigantic ball pits with approximate 60,000 balls each!

These Xtra Bounce balls are guaranteed to bring a new bouncing sensation!

Hang on while you zip-line from one end to the other!

Can you make your way up and across these rockclimbing walls?

Toddler friendly rock mountains for them to climb up and over!

Sprint your way up the warped wall with 3 heights to challenge!

Leap off and land on our extra bouncy air bags!

Smooth or bumpy? You'll find out! 3 varying heights for different ages

Run, jump, duck, climb and jump! How quickly can you pass?

A favourite for curious little toddlers!
2 HOUR FUN-PLAY ENTRY PASS – $19
Operating Days:
Weekends (Sat/Sun)
13 November (Deepavali Hol)
18 Nov – 31 Dec 2023 (School Holidays)
————————————————